---
Somebody goes to the camp to improve his or her skills, somebody goes to make the acquaintance of karate, but each and all goes to our camp to have a great and advantageous time in nature, to communicate with likeminded people and become healthier!
Professional trainer-instructors
Our trainer-instructors – Honored Masters of Sports, International Masters of Sports, Champions and Medalists of World Tournaments.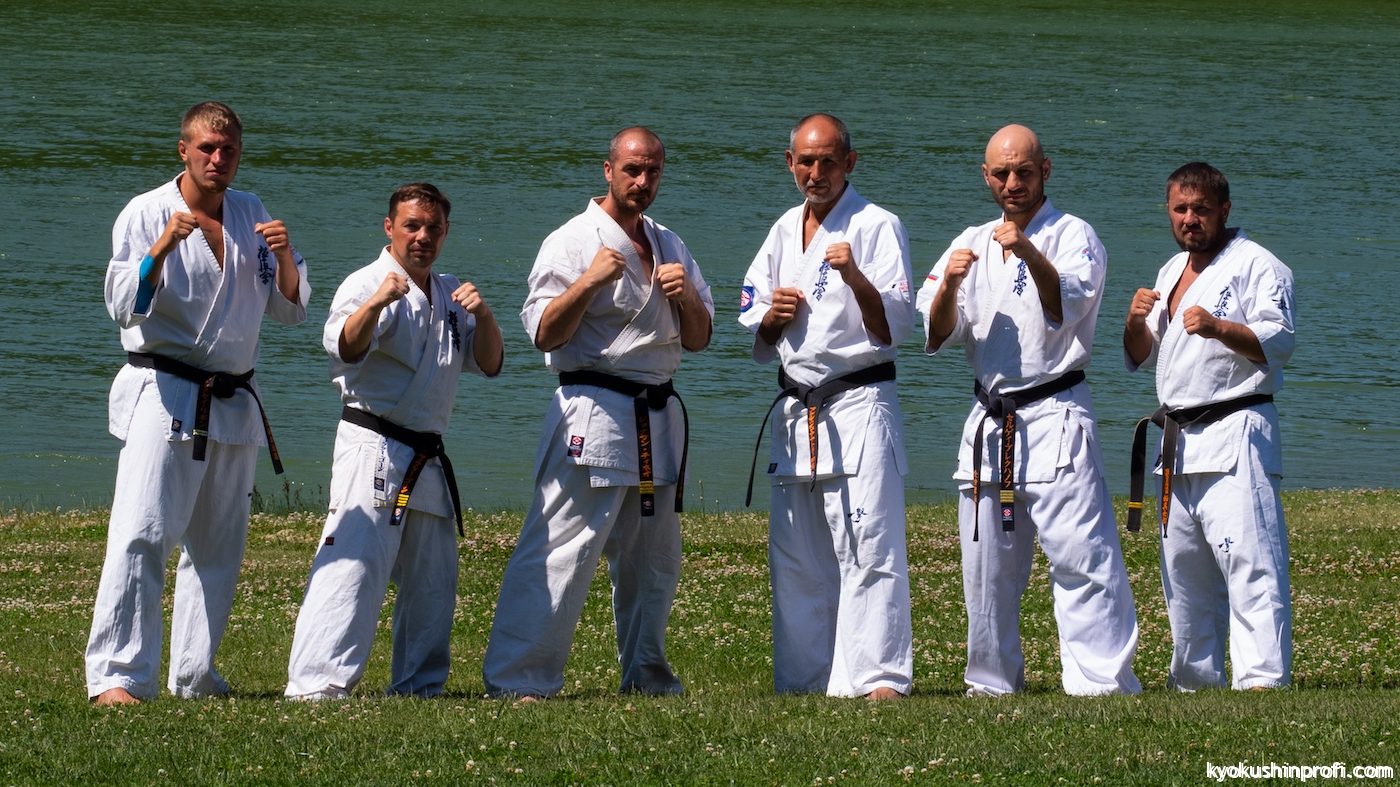 ---
For newcomer athletes and professionals
Every child can participate in our camp. We will teach newcomer athletes the basics of Kyokushin, and to professionals we will show something new.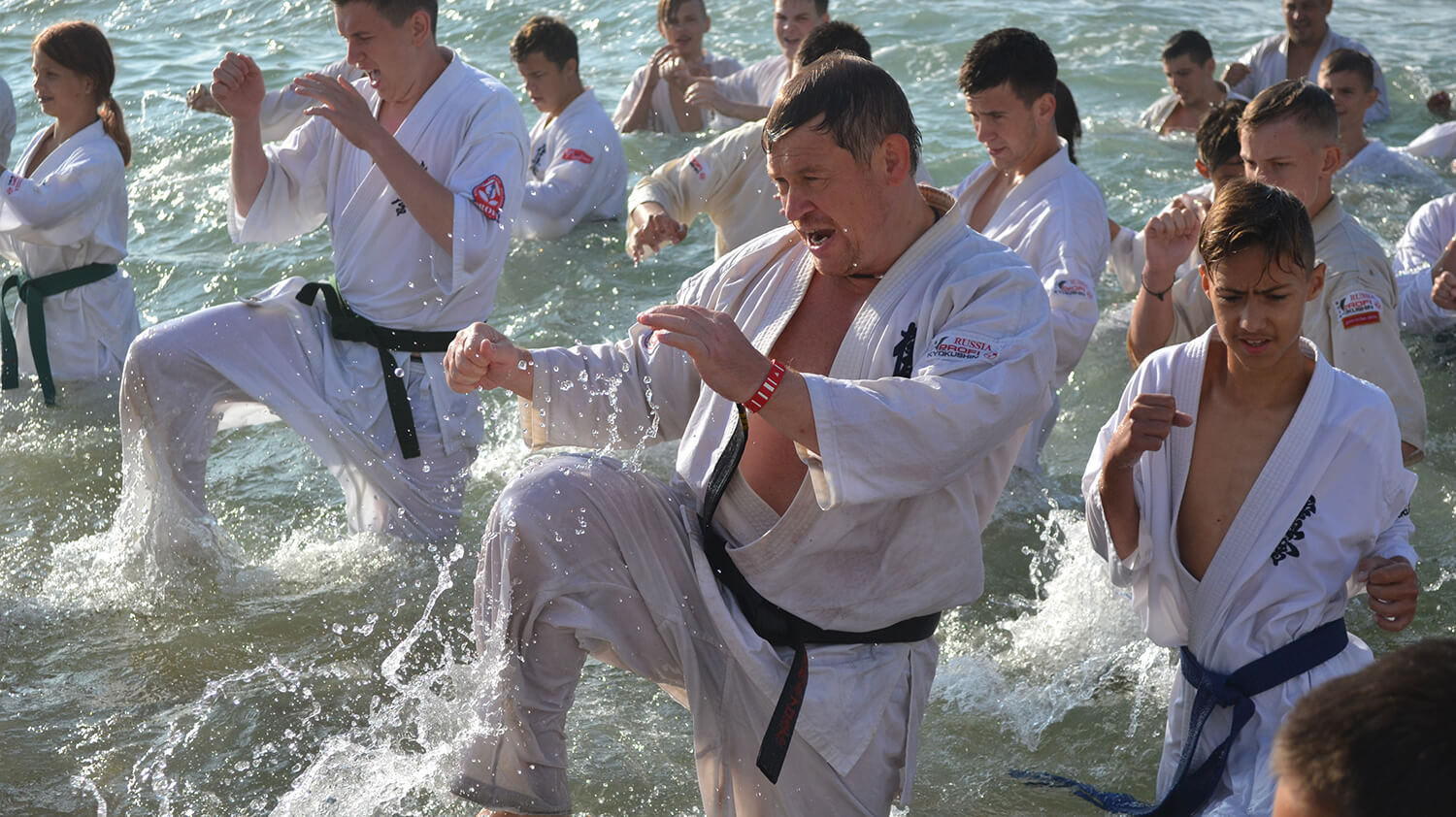 ---
Famous trainer-instructors come to the camp
Shihan Fesenko Anatolii, Sensei Jonathan Tineo, Shihan Mashiro Kaneko and others have already visited us.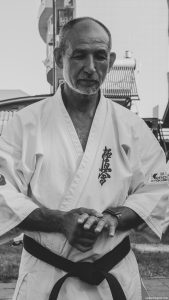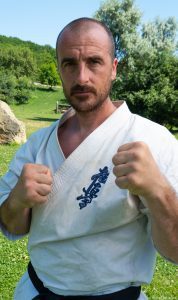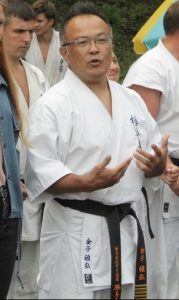 ---
Kyu and dan tests
Kyu and dan tests are held in the camp. Willing and prepared athletes can try their hand and pass the test for the next rank.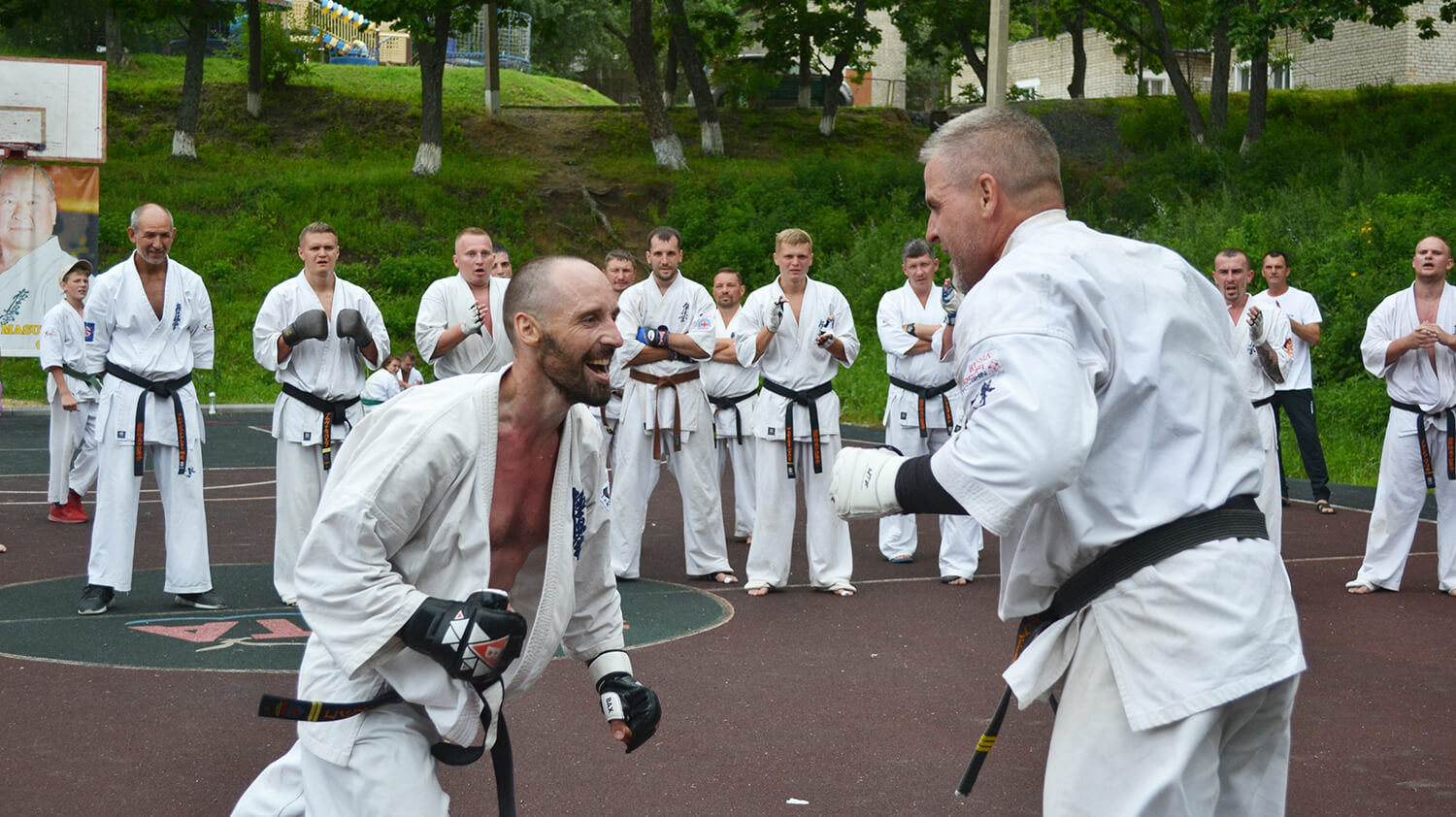 ---
Our 2022 Summer Camps